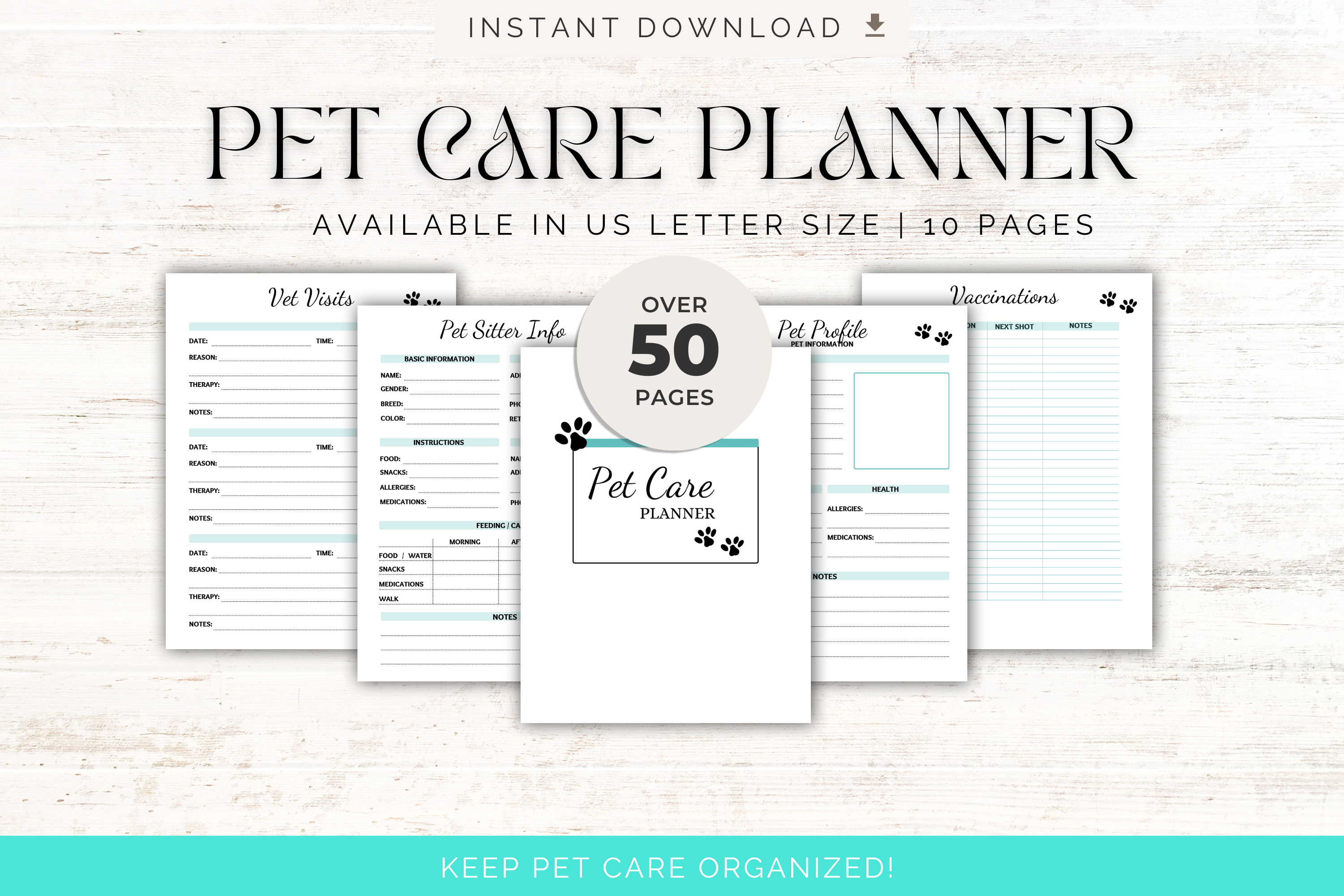 Pet Care Planner

Keep everything you need for your pet in one place making pet care easy!
This pet planner is also helpful if you have someone taking care of your pet for you so that you know they have all the information they need.
In this planner you will find-

Cover page
Pet profile
All about my pet
Vet visits
Vaccinations
Medications
Monthly overview
Grooming log
Pet sitter list
Pet sitter information
You get 10 different pages in total and they are designed to not require a lot of ink so you can cheaply print off many copies of each page.
Since this is printable you can print as many of each sheet as you need or skip ones you won't use. It's very customizable.