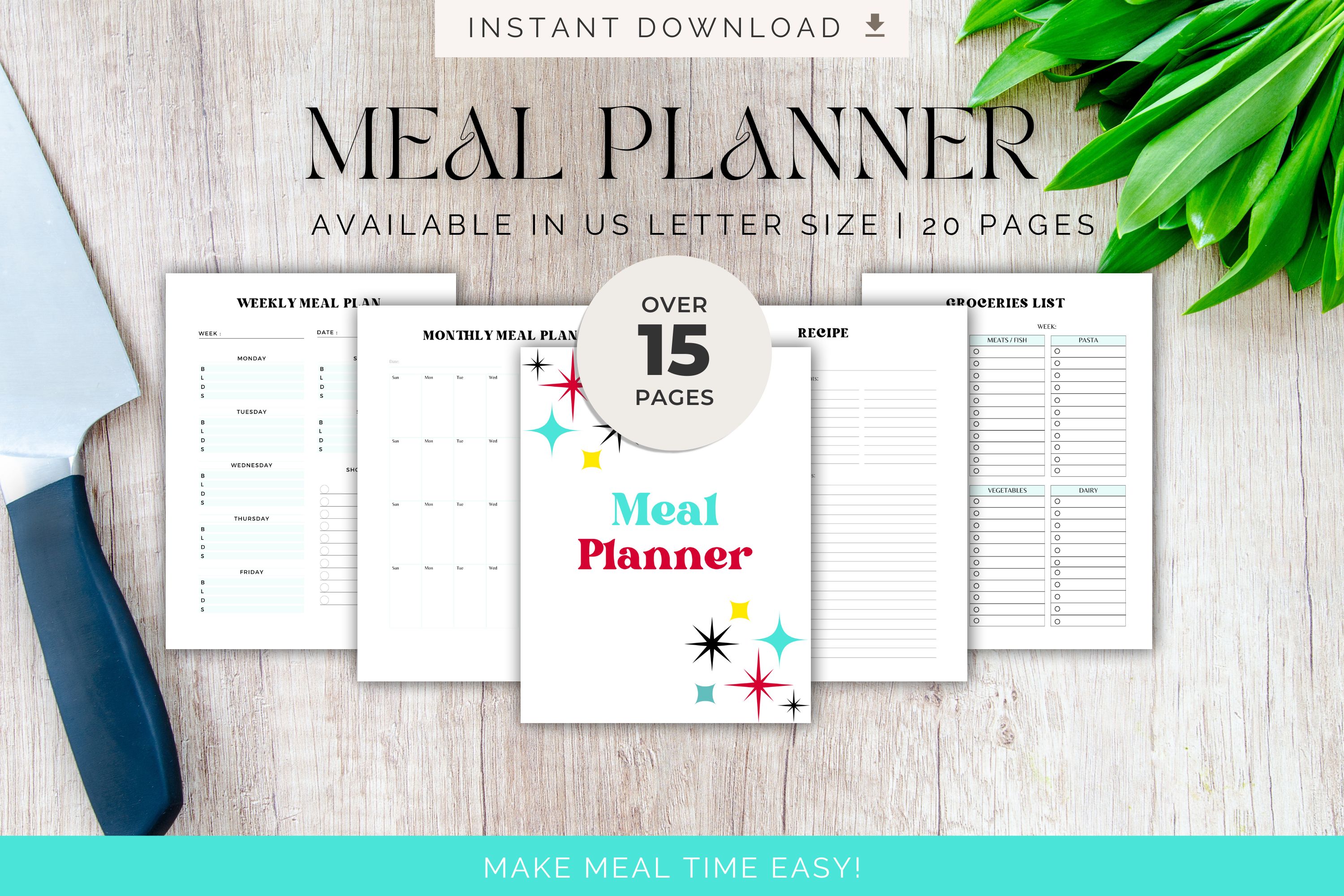 This meal planner can be put into a home management binder or you can even size it to go into your planner. I like to keep mine in sheet protectors in my home management binder so I can use wet-erase markers on the sheets and use them over and over. Don't worry if you want to use a fresh sheet each time you can print as many copies as you'd like.

In the planner, you will find-
Cover Page
Daily Meal Planner
Weekly Meal Planner (x2)
Monthly Meal Planner (Monday or Sunday Start)
Favorite Foods List
Recipe Sheet
Recipes to Try
Favorite Recipes List
Pantry Inventory 
Fridge Inventory
Freezer Inventory
Groceries List (x2)
Food List
Meal Ideas
Snack Ideas
Cooking Challenge
Notes
The pages are blank so you can fill them in with what works for your family. Having them blank allows you to make them perfect for you.